Tuesday, May 9, 2017 / by Marketing Team
With as many people as there moving to or within North Carolina, first-time home buyers aren't the only ones interested in what will happen to mortgage rates throughout this year.
As many experts predicted, mortgage rate jumps have averaged at around 4.125% to 4.19%, compared with 3.66% this time last year. So what exactly does that mean for you in being able to buy a North Carolina home in 2017?

Here's what the experts want you to know about 4 mortgage rate trends:
1. An increase in rates is imminent when there is a gap in the supply and demand for housing.
Typically, a healthy balance is at a 6-month supply for inventory. Right now, the city of Charlotte has only enough to go around for approximately 2 months, give or take. While the construction of new homes does help meet the demand, it also means that if you are selling a North Carolina home, now is the best time to find the right buyer!
2. With consumer confidence so high, a growing number of millennial buyers looking for housing options in the Charlotte area, so the market will also remain strong amid rate increases.
Many more millennials today have been saving up to buy the home of their dreams in 2017, after moving out of their parents' homes and becoming renters, so they are now better prepared to pay whatever it takes to make that happen. Overall, the market is considered to be a "buy territory" in terms of home affordability – because of the average income increasing. Thus, homes are more attainable than they were in the past; and as more renters become first-time home buyers, they will help to balance out the future market.
3. North Carolina home values will continue to rise.
Despite the supply and demand disparity, the market is highly viable because of the great demand for homes. According to economists, it will take 5% or higher to slow the rate at which homes increase their value. That is something to keep in mind, even when home prices as well as mortgage rates jump to a predicted 4.8% in 2018.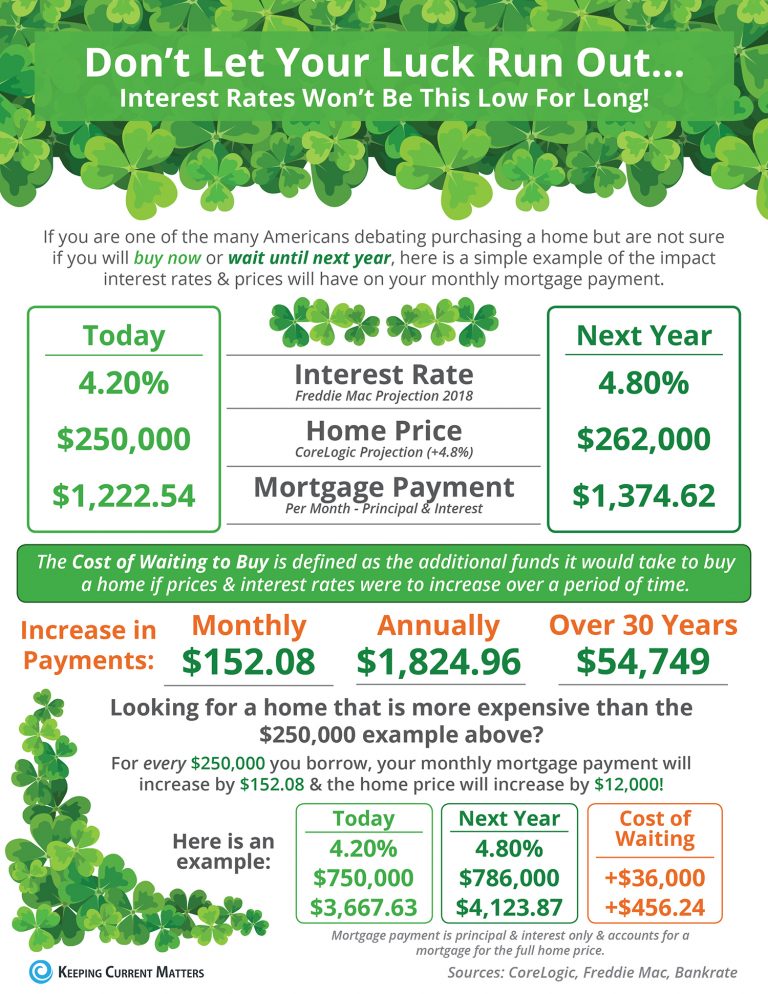 Source: Keeping Current Matters (KCM)?
4. Just because mortgage rates may jump, doesn't mean that buying a North Carolina home is out of your budget. It takes more than a few percentage points to greatly affect the price point you have in mind when shopping for a new home. Even more encouraging to know is mortgage rates will eventually go back down, as they are predicted to bottom out to 4.1% by year-end.
Are You Buying or Selling a Home in North Carolina?
Don't wait on mortgage rates to change before you buy or sell a North Carolina home if you want to get the best deal for your money! Instead, Showcase Realty is here to serve you!

Let us help get you started with buying or selling a home today by giving us a call at 704-997-3794 or send us a message here!
---