Our team focuses on leveraging each other's strengths to provide exceptional service while maximizing each team member's talents. In a company where entrepreneurship and out-of-the-box thinking are the driving factors of our success, we welcome industry leaders who challenge the norms and are looking to take their business to new heights.
We have established systems that allow our agents to work from a pool of qualified clients looking for homes. From there, our Closing Department completes the process all the way to the closing table allowing our agents to spend more time with other qualified clients.
My goal is to help anyone who is motivated find success in real estate.
- Nancy Braun
6 Closings in Less Than 3 Months of Joining Showcase Realty! Melanie Mills Johnson Explains How...



LEARNING
We take your career seriously. A total commitment to training and coaching is at the heart of what sets us apart. We hold weekly meetings, have access to top training calls weekly and provide a 3-Day hands-on training to help better you!

ACCOUNTABILITY
Our team is successful because we understand what it takes to be top producers! Utilizing a strong game plan and strong tracking metrics around each action item to keep you on track for success.

TECHNOLOGY
We lead the way in the real estate industry with unmatched productivity-enhancing tools, allowing us to streamline our system and services for both our agents and clients.
Get Started NOW!
This year, our team will serve hundreds of families throughout the area and continues to rank as one of the top teams in the industry. If you're driven for success and want your career to be catapulted to the next level then follow the steps below and apply now!
1

Select the position where you will make the biggest impact and bring the
most value by becoming the next key player for the team:
• Buyer Specialist
(click here)
NOTE: We receive a lot of applications. It takes some time to read through all of them, but you should receive notification to schedule an interview.
A Word Of Warning
Our team is NOT for everyone. We hold ourselves to a higher standard than most. You will be expected to push yourself, to make your mark and to strengthen the values, behaviors and culture that are core to our team's success. Before you apply, be sure we are right for you.
What Our Agents and Staff Say...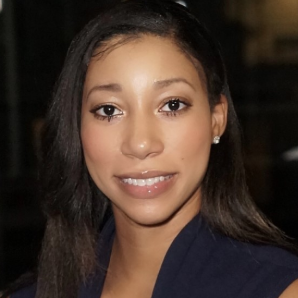 Next
"I chose to join Showcase Realty LLC from Mathers Realty because of their agent business support, marketing support & tools, lead generation, client management tools, and commissions structure. As a native of Charlotte, I love new experiences and opportunities to serve my real estate clients. I believe that Nancy and the Showcase Realty team are a great match for how I like to do business, and have seen the great results with other agents on the team."

Tenai Staly | Licensed NC REALTOR®
---

"Since joining Showcase my perspective on a Real Estate career has changed. Prior to joining Showcase I averaged 2 closings a year. The first 6 weeks of 2020 I have 3 sellers under contract and working with multiple pre-approved buyers. These are all warm leads provided by Showcase! We have extensive one on one training with our BIC! I love the family feel unlike most other firms. I would highly recommend joining Showcase if you want to take your career to the next level."

Gina Fernandez |
Licensed NC REALTOR®

---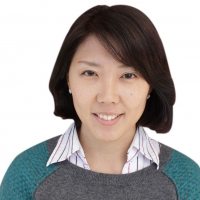 "I have been working for Showcase Realty for several years now and I love the work atmosphere and the people that I get to work with. I work in the REO department handling foreclosed properties from pre-marketing to contract and have learned and grew tremendously. Not one single day is same which makes my job challenging and interesting. There are ton of leads too and I closed few transactions while working full-time at the office."
Hazel Bae | REO Pre-Market Specialist, REALTOR® in NC and SC

---